We put safety first
Every day, Alilauro workers, turners and mechanics work with solid commitment in our yards to ensure maximum safety to those who choose to leave with us. As currents, they are not seen but give strength and energy to our travels for over 75 years.

The Company boasts an operating presence more than ten years inside the Port of Naples, in the heart of the Mediterranean. Its central position within the Port itself facilitates services and repairs, both within the Yard and on ships engaged in commercial operations at the Operational Docks.

In the yard are mainly carried out repair and reconstruction of fast boats for passenger transport, these activities are divided into departments of expertise as listed below.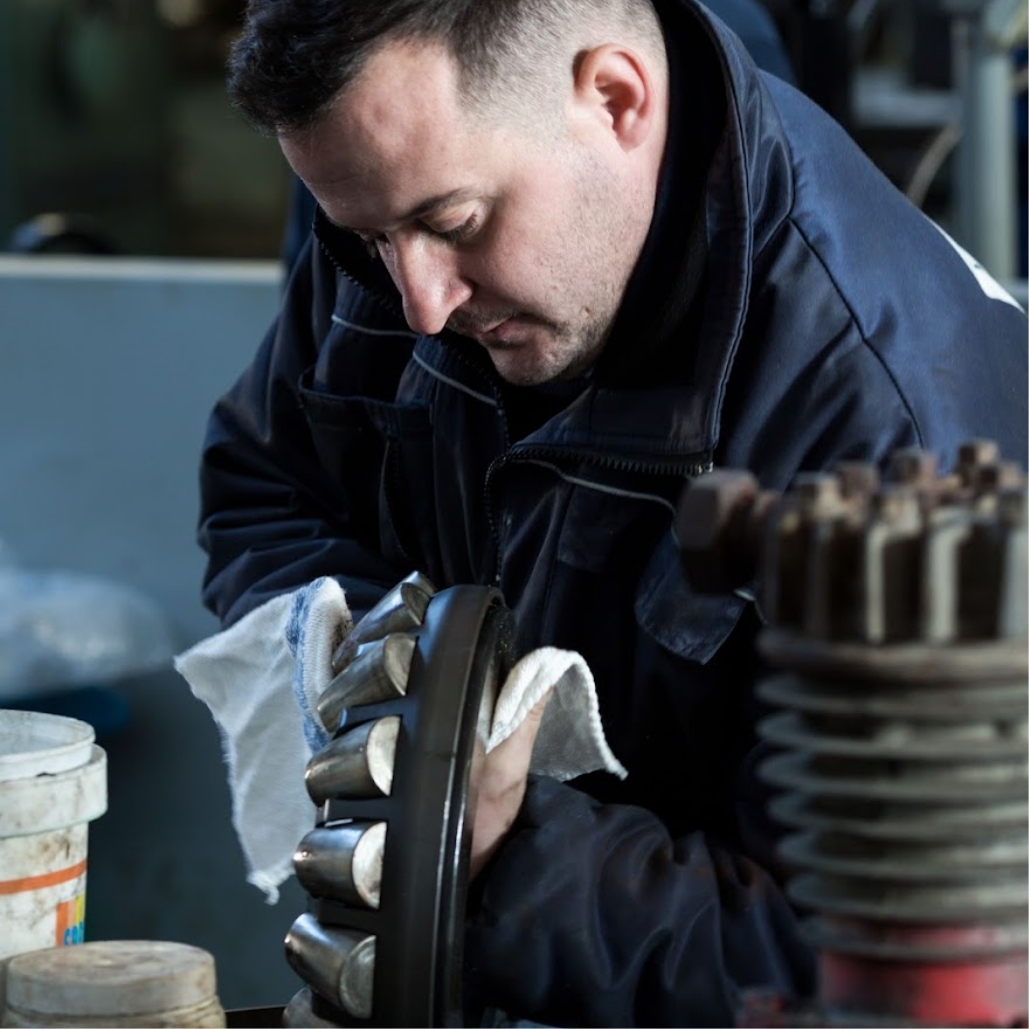 The departments of Marintecnica
Mechanical department
Mechanical repairs with the help of high precision machine tools.
Overhaul of hydrojet propulsion systems like M.J.P., Kamewa, Hamilton.
Overhauling axle line propulsion systems.
Review inverters like ZF, Twin Disc, Rentjes, Renk etc.
Revision of hydraulic systems and control units.
Repair water pumps, heat exchangers etc.
Electrical/electronic department
Construction of ship monitoring systems.
Construction of ship surveillance systems.
Construction and calibration of water jet and propeller shunting systems.
Maintenance of electrical and electronic systems on board.
Carpentry department
Aluminum and steel ship repairs.
Aluminium constructions.
Motor department
Complete overhaul of propulsion engines like MTU, Caterpillar, Doitz, Mann.
Review auxiliary engines.
Overhaul and calibration of injection pumps and injectors.
php echo _('Hydraulic Department','alilauro'); ?>
Construction of naval pipes.
Realization of hydraulic plants.
Building air conditioning systems.
php echo _('Dry Dock','alilauro'); ?>
High-pressure washing faires.
Full treatment painting work viva.
Painting superstructures.
php echo _('Preparation Department','alilauro'); ?>
Interior design of boats.
Making curtains and interior wallpapers.
Replacing pavements bridges.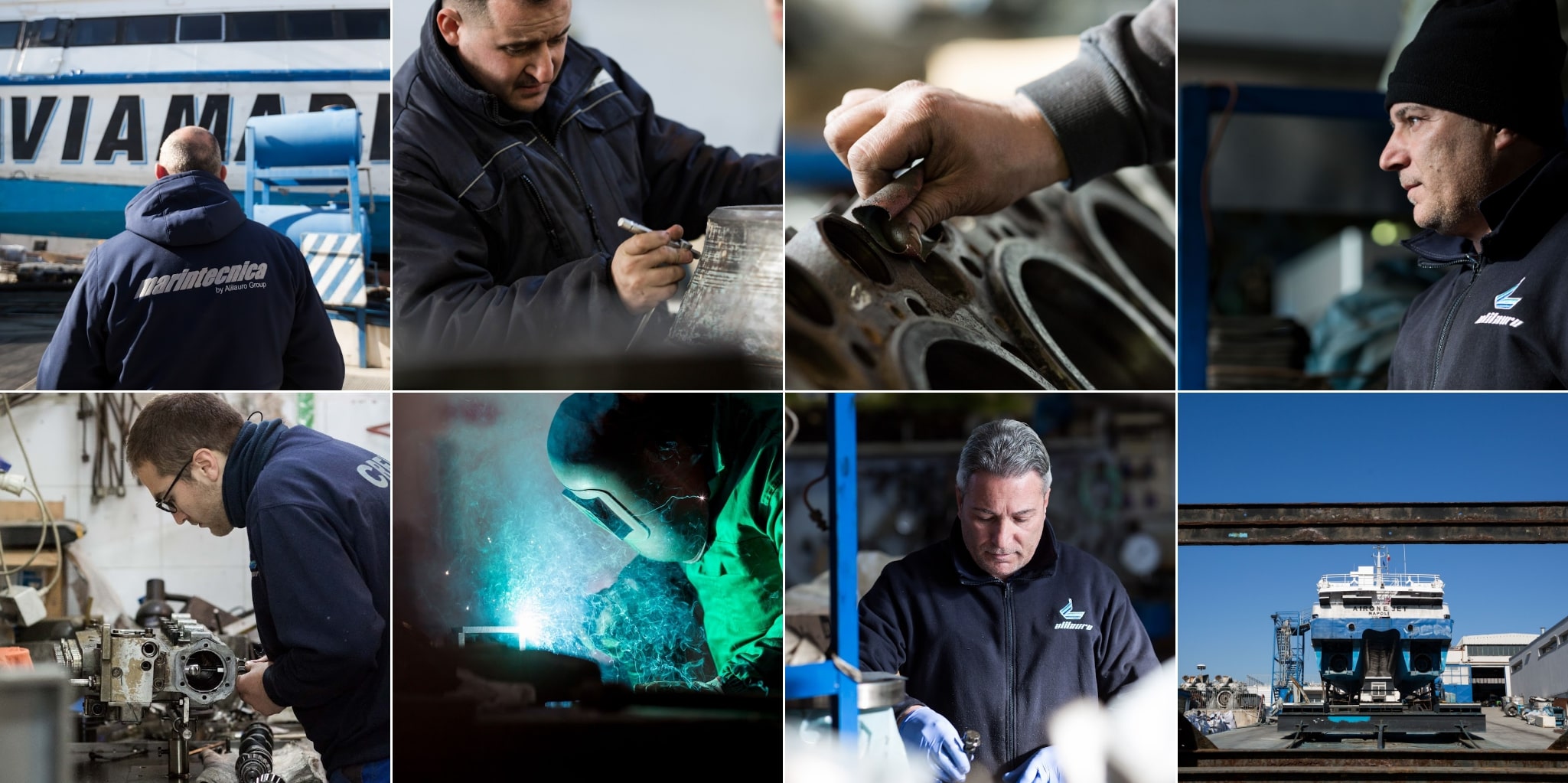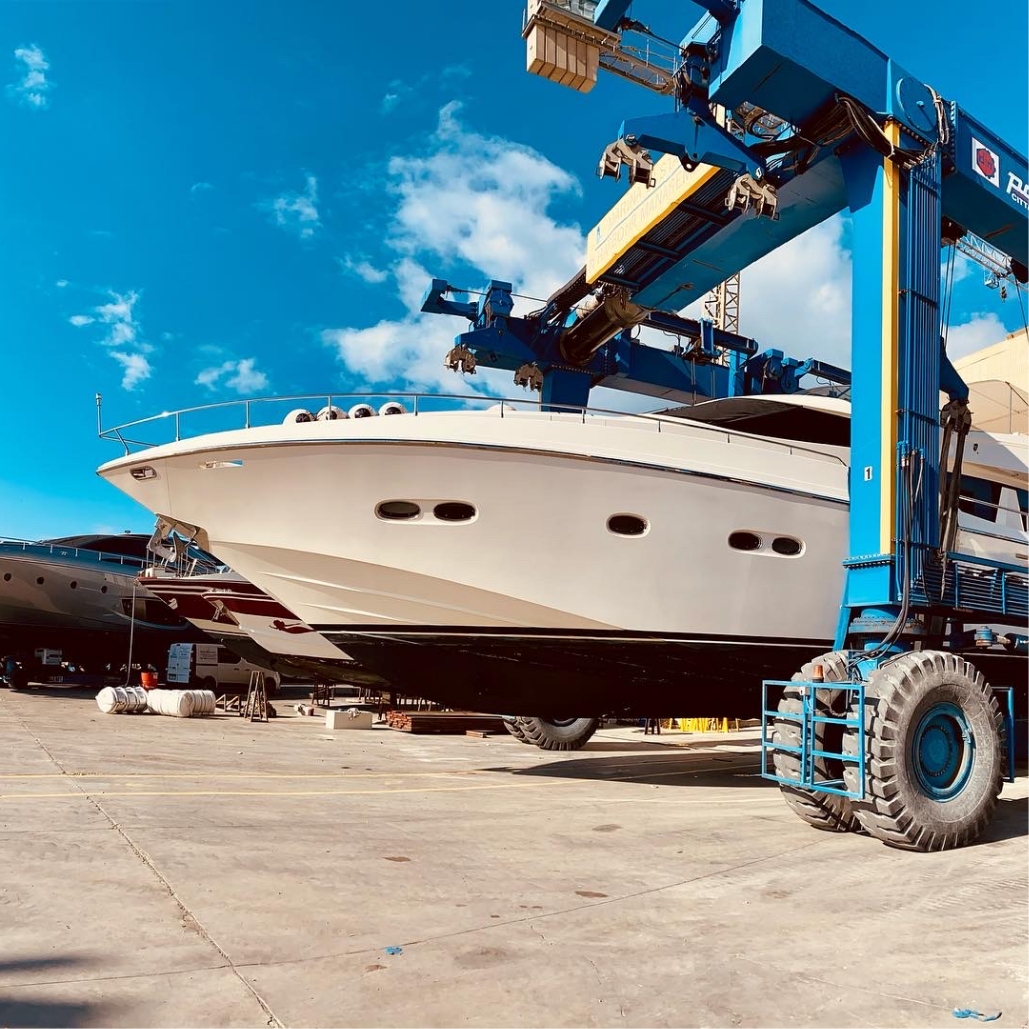 The Shipyard Marina di Stabia, based in Castellammare di Stabia (NA), was founded in 2007, and is spread over a total area of 60,000 square meters of which 9000 m2 covered and 51,000 square meters of yards and parking. It has a technical dock with three tanks for hauling and a quay from over 100 meters for floating ship work with draft from 4 to 6 meters.

The shipyard boasts excellent workmanship and skills for storage, construction, refitting and modernization of naval units in wood, fiberglass, iron or aluminum, of various types: commercial, pleasure yacht and military. It has its own technical office and a management company able to follow the technical/ administrative in an impeccable way.
The structure of the Shipyard Marina di Stabia
Extended shed (1240 m2)
Large shed of 1240 m2 inside which there is space: a large joinery fully equipped with machinery for the main wood processing, a warehouse for small parts and consumables for internal users and for the NS companies subcontractors, a mechanical workshop complete with all that is necessary for mechanical/motor operations of various entities, official partner CAT, and a local carpentry able to carry out machining on iron, aluminum and steel with multiple processes.
Industrial buildings
Hall 1: for indoor storage of vessels of various sizes consisting of a ground floor of about 4587 square meters over a loft of about 282 m2
Hall 2: consisting of an extended ground floor of about 2331 m2 with uncovered area of about 616 sqm
Open areas (42880 m2)
Equipped with lighting system, first rain water collection system, fire extinguishing system, pressure water system for washing hulls, purification plant for washing hulls, purification plant with adjacent container for office use, storage, toilets for both sexes, acetylene oxygen system, dispensers and user terminals, chemical - physical and electrical treatment plant.
Painting booth
For painting work we have a cabin with air conditioning system about 36 meters long and about 8 meters wide and a smaller cabin of about 15 m2 for painting accessories and furnishings.
Course M.A.M.S
The Shipyard Marina di Stabia inside has an area dedicated to the conduct of the courses M.A.M.S (Discipline of theoretical-practical training for the certification of seafarer qualified for lifeboats other than fast emergency boats) duly authorized by decree no. 1390 of 2018. The area has:
a group for launching and hauling life rafts;
A structure for launching a lifeboat from a suitable height;
a group intended for launching and hauling the "rescue boat";
a water mirror of 10,000 square meters overlooking the quay.
The course consists of a first part purely theoretical and a second one that is carried out with the help of the structures described and the equipment and equipment deposited inside the offices/ mobile stores.