We care about your comfort. That's why we have designed a series of initiatives and services to make your trip enjoyable, solving some of the main practical issues to improve the experience of every child, who with us finds worlds to color and portholes through which to feel like a protagonist.
BABY ON BOARD
You will have priority during boarding operations: ask our hostesses for information
TRANSFER SERVICE
To avoid efforts, we recommend transfer with an electric drive to the boat
(Service by reservation)
OUR LOUNGE
In the Volaviamare HQ we have an area dedicated to mothers: here you can breastfeed in peace.
(Molo Beverello- Gate 1)
FAMILY CARD
DISCOVER WITH US, THE FAMILY CARD, DESIGNED FOR THE NEEDS OF THE WHOLE FAMILY.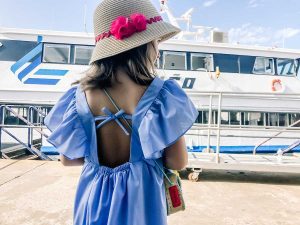 ALIKIDS (0–4 ANNI)
YOU DON'T HAVE A STROLLER WE'LL TAKE CARE OF IT?
We lend you a stroller to use during the trip – you pay nothing extra !!! (Service by reservation only)
IL CAMBIO PANNOLINO NON É UN'IMPRESA
Abbiamo pensato di farti trovare a bordo delle nostre unità: così sarà più facile organizzare il cambio pannolino (Per informazione rivolgiti all'equipaggio)
A BORDO PUOI SCALDARE IL BIBERON
Rivolgiti al nostro equipaggio!
IL BATTESIMO DEL MARE DEL TUO BIMBO
Il primo viaggio in aliscafo non si dimentica: cosi ti regaliamo un attestato "ufficiale" da incorniciare, con tanto di firma del comandate, per chi si imbarca per la prima volta.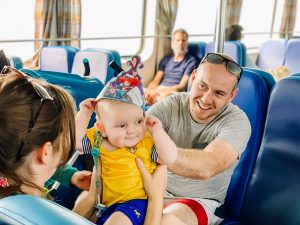 LUPETTI DI MARE
Richiedi il kit gratuito: così il tuo bambino potrà divertirsi durante la traversata
LUPETTI DI MARE A BORDO
Un badge per navigatori in erba: chiedilo alle hostess, sarà un ricordo da portare a casa
È L'ORA DELLA MERENDA
Abbiamo pensato a un lunch box per i più piccoli: chiedilo nei nostri punti ristoro
LUPETTI DI MARE IN CABINA DI COMANDO
Regaliamo al tuo bambino l'ebbrezza di un giro sul ponte di comando per conoscere il nostro equipaggio e scoprire i segreti della navigazione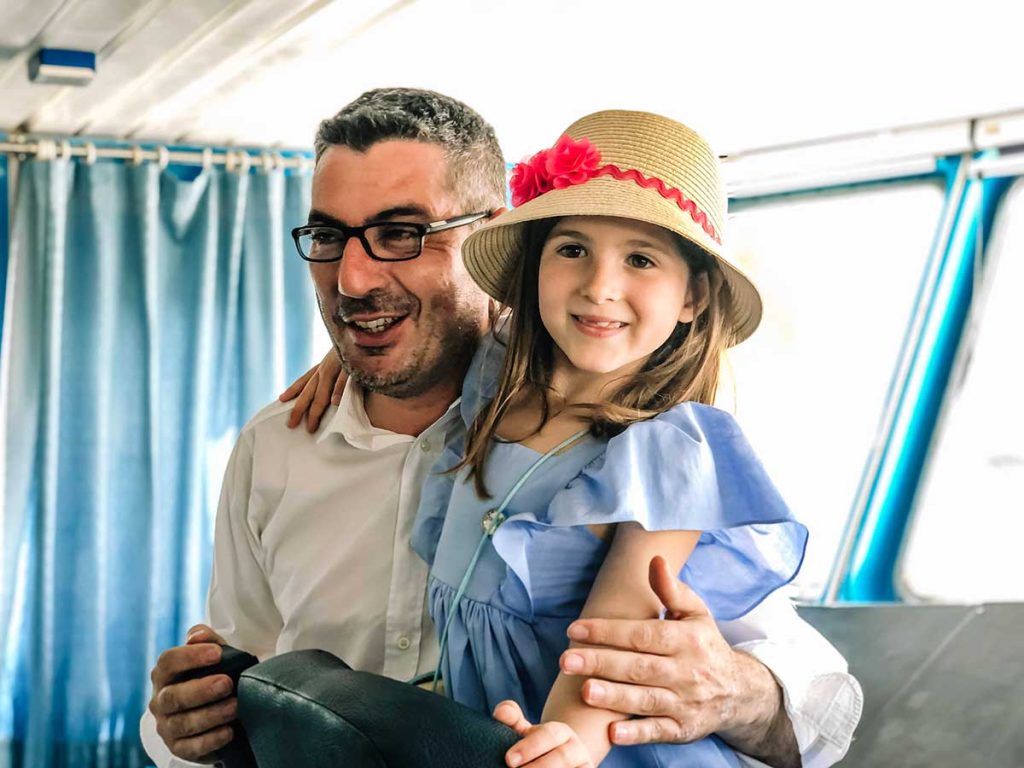 CLICCA QUI PER SCARICARE LA NOSTRA BROCHURE E I DISEGNI PER VOSTRI BIMBI